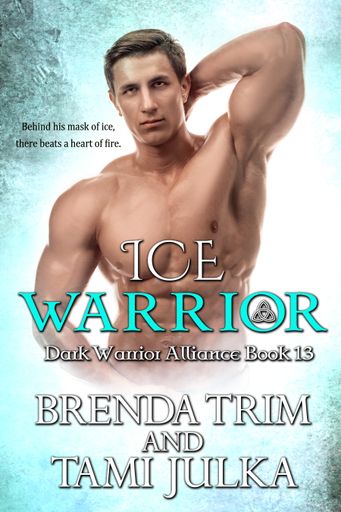 COMING November 9, 2017, PREORDER NOW!!
Ice Warrior, Dark Warrior Alliance Book 13
Bhric Tarakesh was drowning at the bottom of a scotch-filled barrel. One bad decision after another has led him to alcoholism, bar fights, alienation of his family, and, the cherry topper of his shit sundae, impregnating a female he abhors. As he spirals out of control, a cataclysmic event thrusts him into a human hospital and into the hands of a sexy doctor that sets his icy soul on fire, guaranteeing his world will never be the same.
Alex Layne, a prominent physician at Harborview Hospital is thrown into a world she thought was myth when a dying man is brought into her ER. While treating him, she panics when she sees his fangs and makes an uncharacteristic decision to sneak him out of the hospital, and harms way. And, that's only the beginning. As she helps him heal and recover, she discovers a new world of vampires, shifters, and demons, but that doesn't compare to the lust and passion that leaves her craving the vampire's bite.