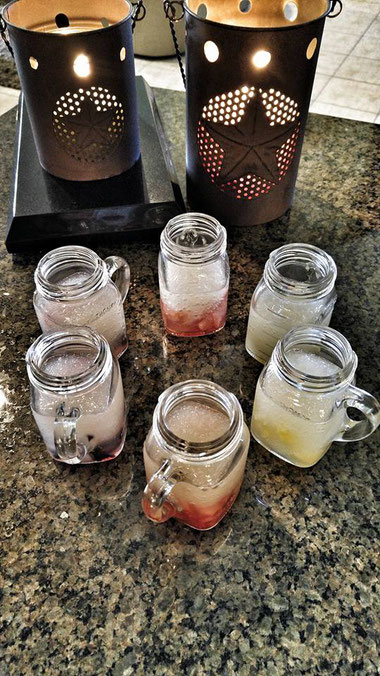 n celebration of Cinco de Mayo, we have slushy shots made with, what else, tequila!!! Our favorite was the pineapple😜😜

Slushy Shots
6oz tequila
Juice of 2 limes
2 Tbsp agave syrup or honey
1 Cup ice
Blend above ingredients in blender
Add chopped fruit to bottom of salt-rimmed shot glass (we prefer no salt) and pour slush mixture over it
Enjoy!!

As always, drink responsibly and never drink and drive!!