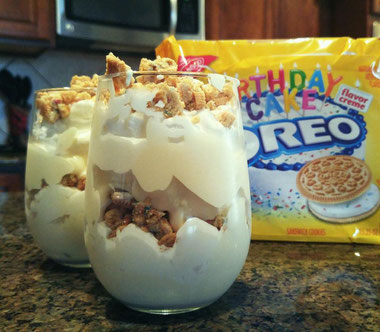 This is how we celebrate Tami's bday🎂🎉🎈 This is a must try for everyone!! But, here at T&J we ask that you drink responsibly and never drink and drive!

Nutty 4 Nanas
15 Birthday Cake Oreos, crushed

For banana layer:
1 small package banana pudding
3/4 cup milk
3/4 cup RumChata
1-8 ounce tub cool whip

For whipped topping layer:
2 cups heavy whipping cream
1/3 cup RumChata
1/4 cup powdered sugar
Freeze banana layer for two hours. Layer and enjoy!