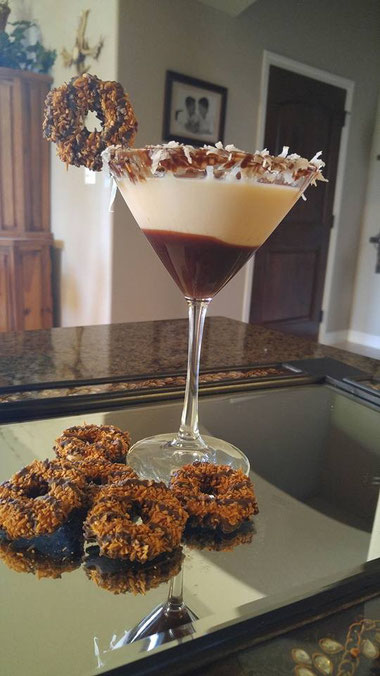 That time of year we all love when all those adorable girls are selling boxes of cookies which ends our New Year's resolutions of eating healthy. Here's our version of cheat day!!

Girl Scout Gone Wild
2oz Godiva White Chocolate Liqueur
2oz Malibu Coconut Rum
1oz Disaronno Amaretto
3Tbsp chocolate syrup

Rim martini glass with chocolate syrup and shredded coconut. Pour chocolate syrup in bottom of glass. Mix liquors in a shaker and slowly pour over syrup. Garnish with Samao cookie and enjoy!