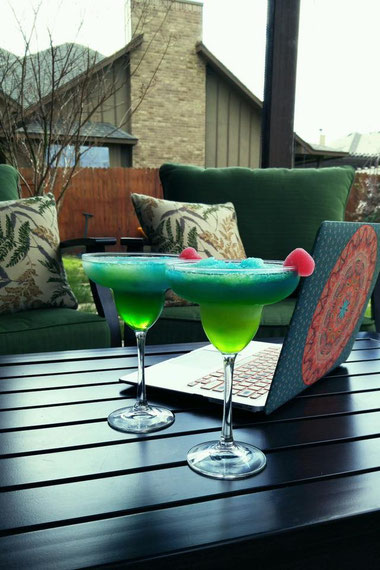 When the temperatures rise even a little bit we like to move our office outside. Beautiful day here in Texas and a great drink to jump start the weekend!!

Greener Grasses
1 cup tequila
1/3 cup triple sec
1 can frozen limeade
4 to 5 cups ice
Blend ingredients together in blender then pour 1 ounce Midori in the bottom of glass and top with 1 ounce blue Curaçao. We prefer to add a splash of Monster as well!