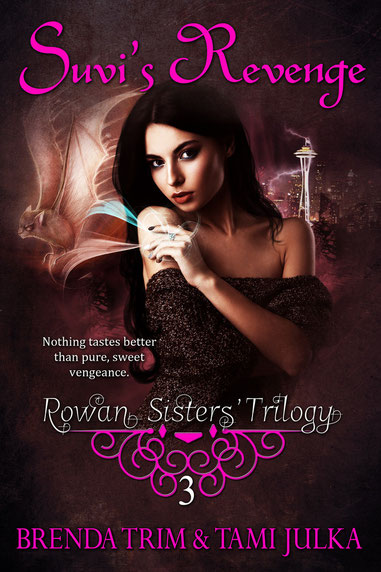 We hope you are enjoying Deviant Warrior, but this week we are giving you a sneak-peek at Suvi's Revenge. The final installment of the Rowan Sisters trilogy, out October 6, 2015.
#trimandjulka #books #mustread #kindle #witches

The sensation of electricity rippling through her veins stunned Suvi. There was always a rush when she practiced magic, but this was so much more than that. She was captured by his gaze and her entire being woke to pay attention. She noticed the haggard look on his face as he loosened his blue pin-striped tie, walking into the store. The way he moved reminded her of a panther and she wanted desperately to be his prey.