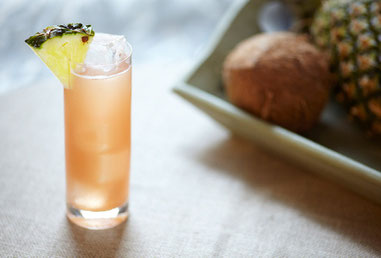 How could we resist this tropical delight?  Makes us want to be on a beach in Maui!

Hukilau
1 oz.Stirrings® Ginger Flavored Liqueur
2  oz. Captain Morgan® Original Spiced Rum
0.5  oz. amaretto liqueur
4  oz. pineapple juice
2  oz. orange juice

Mix ingredient together in a shaker and pour over ice.