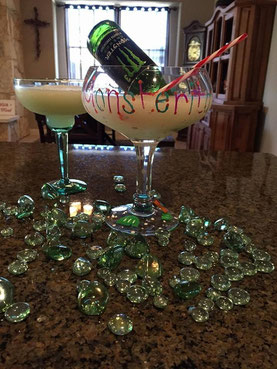 It all started with our Monsterita, and today we're celebrating new beginnings. Enjoy!

#tipsybartender #Monsterita #celebrate #drinkporn #tequila

Monsterita
1cup tequila
1/2 cup triple sec
1can frozen limeade
5oz bottle of Monster energy drink
Combine first three ingredients with ice in blender
Pour in glass and add bottle of Monster!