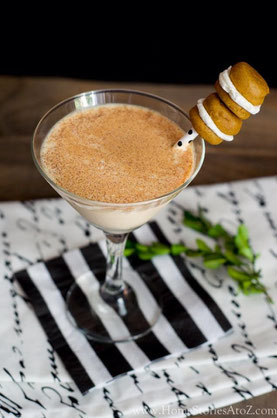 this week we are doing a drink to celebrate Thanksgiving.

Pumpkin Whoopie Pie Martini:

Step 1: Pour 1.5 ounces each of the following into shaker with ice.

1. Pinnacle Whipped Vodka

2. Cabot Trail Maple Cream

3. Fulton's Harvest Pumpkin Pie Cream Liqueur

Step 2: Seal shaker and shake vigorously until metal cup becomes frosty.

Step 3: Strain the cocktail into a cocktail glass.